This one progresses the story but gives no new background information. I believe it thinks it is going somewhere, but I am not so sure. There is a twist at the end that I didn't see coming because it feels like the creators simply aren't that clever. And it's still a pretty vague twist at that, so, fuck it, I'm going to read the next one.
People call this work art porn but I call it music artist porn. The creators just want to see their favorite pop stars in fan-fictiony situations and I'm just like "I'm here for the statement on myth and existence, please. Any day now."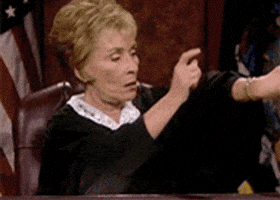 Other reviews I agree with on Goodreads:
It was better than volume three, but this is really a 2.5 star book. I want to give it 3 stars, I really do, but I can't. It's sad, the series started out so strong. But this volume was still confusing (as was volume 3, though this wasn't as extreme) and there were large sections that were just wasted space. I couldn't understand what was going on during fight scenes or during scenes. There were other sections where I'm sure they thought it was dramatic but where nothing happened or moved the story forward. It made the entire book feel flimsy and frusterating. i know that for me that feeling was exacerbated by having finished Monstress, Volume 1: Awakening, a very complex and satisfying story, immediately before starting this. But the comparison couldn't have been more stark. The art is really bold and striking and often really special. But sometimes it adds to the confusion as well. Overall it just wasn't great and by no means did it live up to the promise of volume one. Sorry! 
This was…alright. It wasn't bad, just really basic to be perfectly honest. The plot was very thin, and the action just got really, really over-the-top. The second I finished this I picked up Volume 1 again and flipped through it, and I came to realize that this story seriously one-eighty-ed in this volume. What was a commentary on celebrity life has become sort of typical fantasy fair.
Despite all the action and the return of the original artist, this didn't really feel all that exciting. The script felt notably slapdash, with campy dialogue that didn't flow very smoothly. I think I may be done with this series.