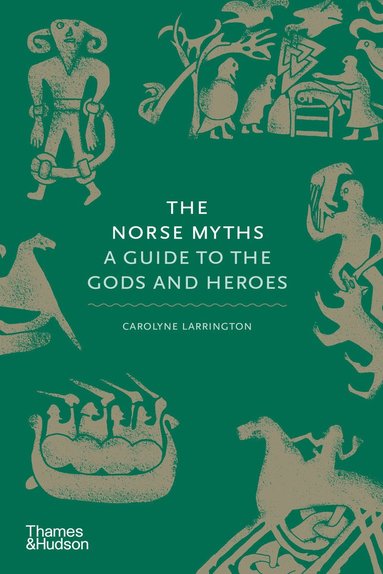 I haven't read a nonfiction book so hungrily as I did this one. Larrington explains the myths in a way that made sense to me and I had never realized why the Norse myths didn't make sense until now. At last! The nonsense makes sense.
There is a history behind the record — a Christian history — that I never knew overshadowed them so completely. We really are making things up as we go along.
Larrington gives these shadows the best body I've yet read.
At least, in the first half. You have to go in knowing a bit about Norse myth to begin with. And I did. So, the part about the gods was fascinating. The latter half — the part about the heroes — kind of fizzled out for me because I think Larrington assumes you should know a bit about characters like Sigmund too (which I don't really — humans don't interest me too much) to be able to understand what she illuminates. And I'm sure she illuminates some fascinating points, just like she did with the gods. But the fact is my eyes glaze over when talking about the heroes still for some reason. I'm sure if I read the Wikipedia pages on them and then went back to the last half of this book I'd be like "Oh, how fascinating." But currently I do not feel compelled to.
What is fascinating is that Larrington mentions modern day novels that dabble with Norse myth. I'm not talking shitty books like American Gods but ones like LOTR and The Weirdstone of Brisingamen.  Larrington juxtaposes the old and the new. I really recommend this book.
Larrington is a professor of medieval English Literature who has written books on Game of Thrones, too. 
Suck it, Neil Gaiman's Norse Mythology.  You should have read this book before being published.
See also: Ursula K. Le Guin didn't like Neil Gaiman's representation of gods. And, Domesticating Trolls.