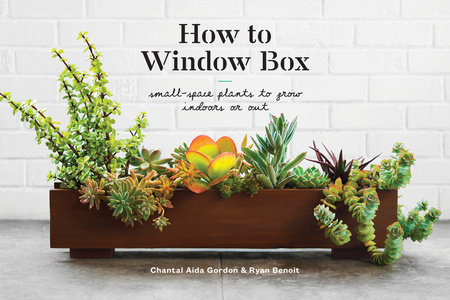 This was an informative and approachable little book full of little facts and pictures.
I have been wanting some gardening tips and inspiration, as winter is officially over soon and it's time for me to start cleaning up my apartment patio. I have a small apartment with a lot of plants that people have given me. I have killed a lot over the years and I liked the advice in this book that said that that is how you learn — that gardening is "not an exact science…The greatest thing about window-box gardening is that you can quickly learn by trial and error from plants you try to grow that end up dying, and from those that thrive." That may not be a comfort to people who don't want to waste money by killing plants for such an experiment, but it does make me feel better about accidentally murdering some.
Beyond this, I liked all the photos for inspiration. I liked how they listed out all the plants they used in each box and their care tips. I sometimes go to Lowes or Home Depot for plan inspiration, but always get overwhelmed and buy what just looks good without knowing enough about it or I don't get to look close enough because the store is so crowded.  Books like these save you the trouble and anxiety of going to the store and can help you better plan.
This book even covers how to design your own window boxes. I learned a bit about grow lights, which I had been looking into but Home Depot didn't really have anything I could afford and I didn't know what I was searching for online. I thought they were either lamps or long bulbs, but the ones used in this book are more like string lights you can adapt to fit into your space (not the other way around). Now I think I might look into it again for when I bring my plants in for the winter, now that I have seen pictures of what I want…
Basically, this book might make a really great gift book if you know your friend is into plants but hasn't tried windowboxing!
I received this book in exchange for an honest review from the Blogging for Books program.